How can I get a copy of my Invoice?
All your Invoices are accessible from the dashboard
billing page
.
Please note: Only billing admins and account owners can view and download invoices.
Below are the few simple steps needed to grab a copy of your invoice:
Sign in to your Dashboard using your Slack account.

Navigate to your Billing page and click on Manage plan.

At the bottom of your payments page, you'll find the section Invoice History.

Click on the required month's invoice and download it from the Invoice page.

That is it. You got the invoice you're searching for. 🎉
---
Here are the pictorial representations for the above steps: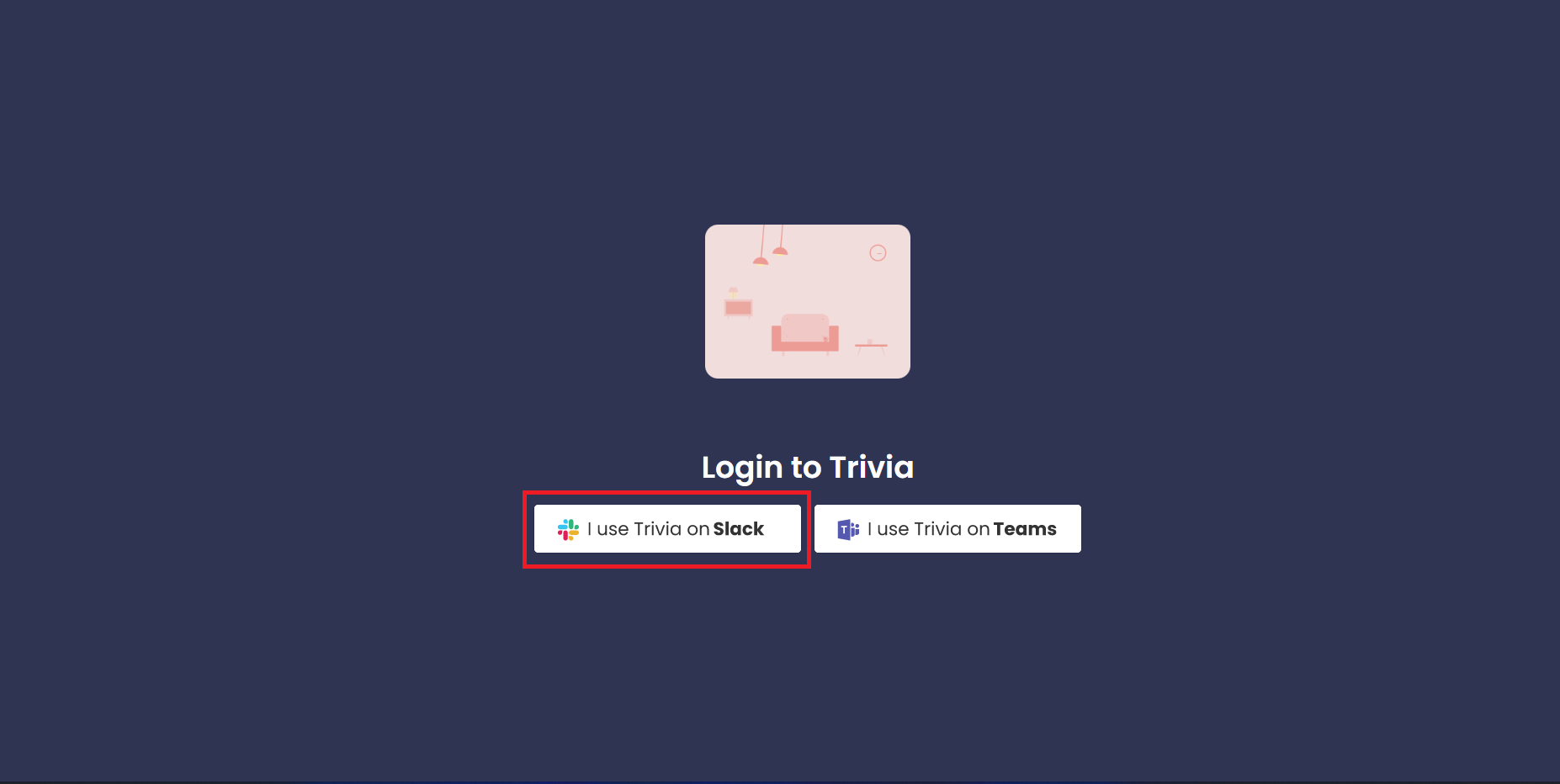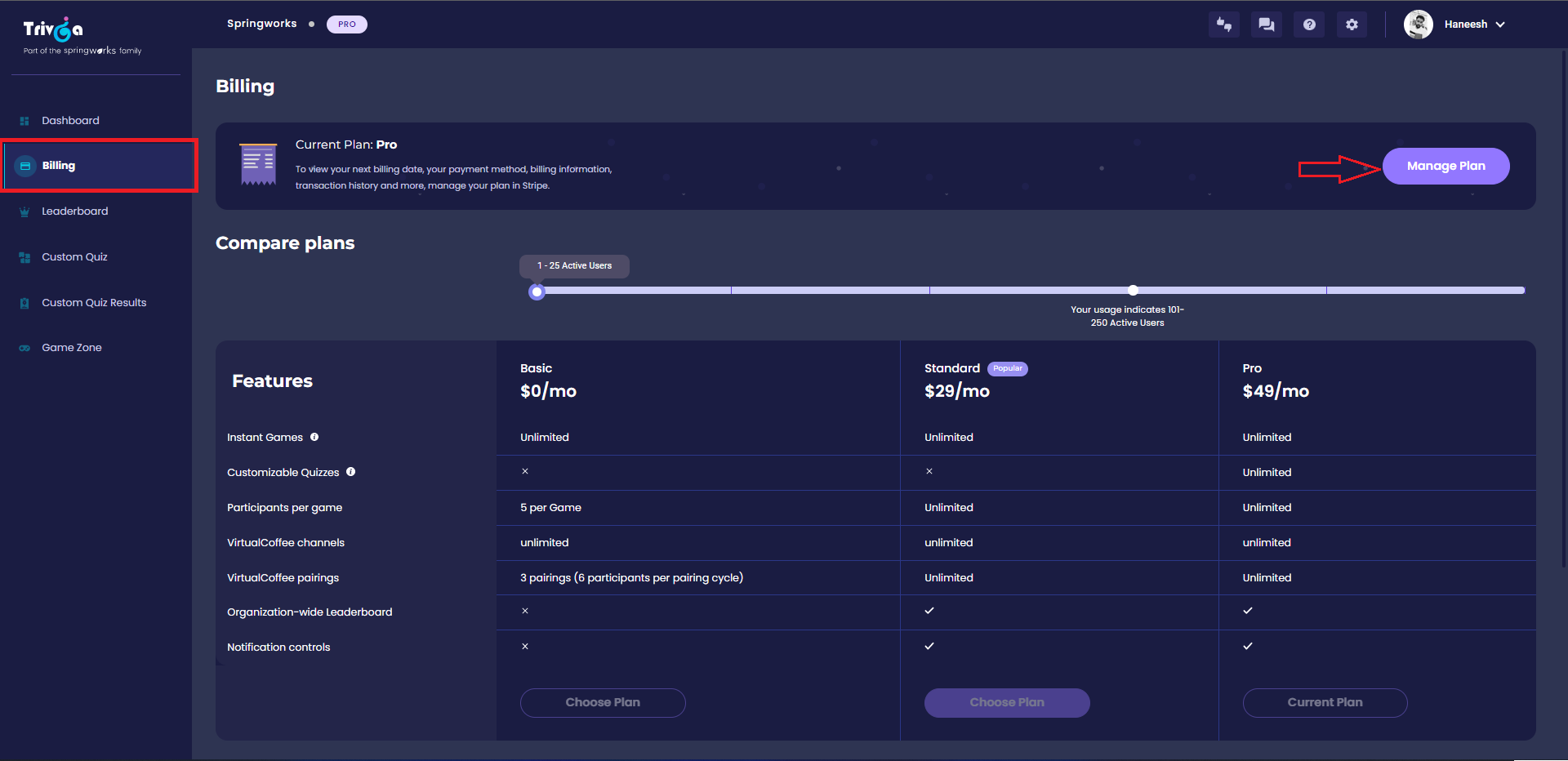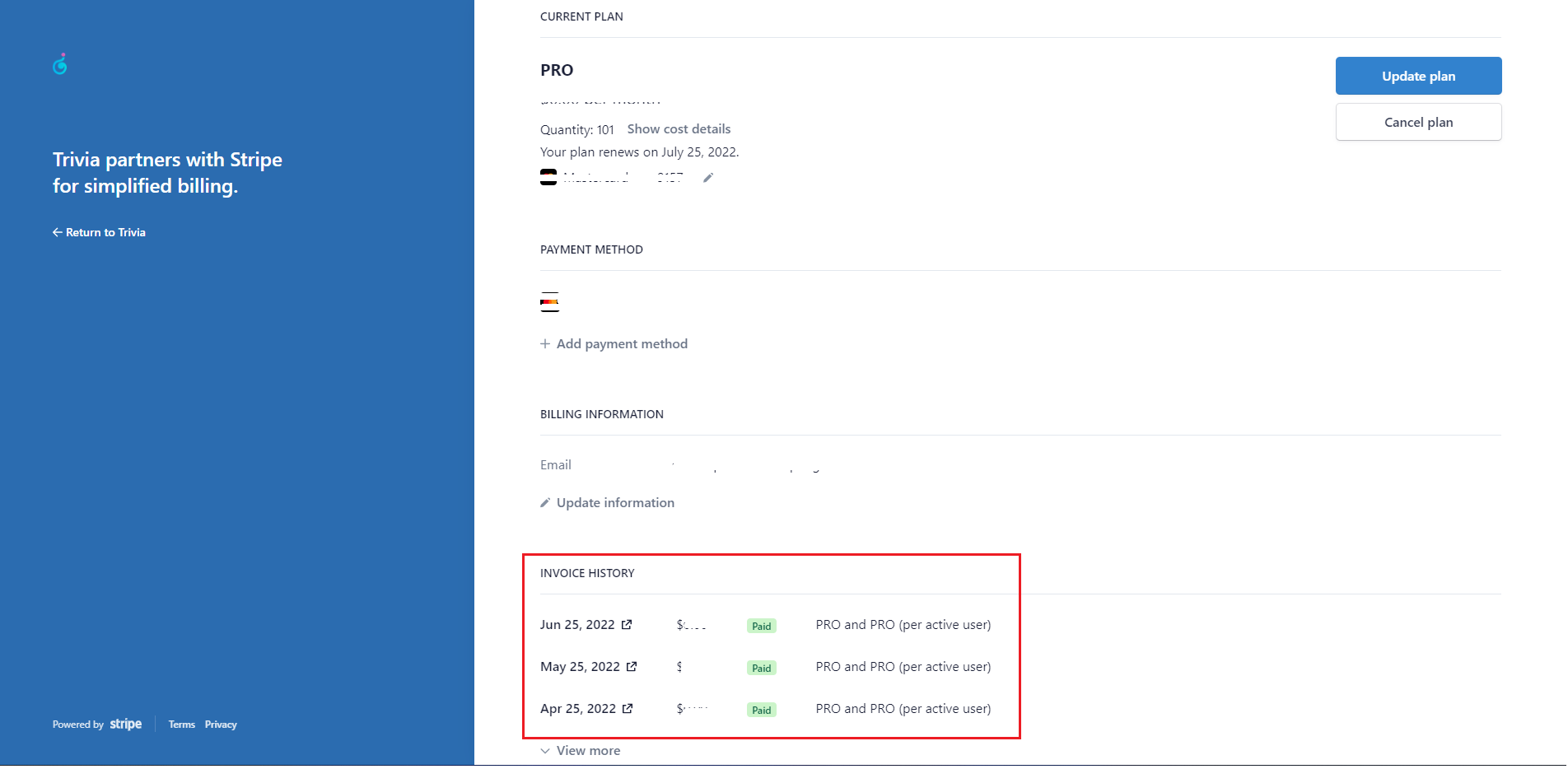 ---
Related Articles

How do I add the Trivia App on Slack?

Video Tutorial: Quick Steps to understand: Open the Apps section on the left panel of your slack and search for Trivia. Click on Add Trivia. From the Slack App Directory, Click on Add to Slack. Allow the permissions and Redirect to the Slack. (Can ...

Does Trivia work in a Slack connect channel?

Trivia does not work in the Slack connect channels. Also, you can not find the Slack connect channel in the dropdown menu of Trivia while you try launching the Trivia game from the Slack connect channel. FAQ on Trivia - Slack connect channel: Can ...

How to Manage a Trivia Automation on Slack?

Here are the steps to manage your Trivia Automation: Open the Trivia app. Click on 'Play a game Now, Click on Automate Games. It shows all the schedules that got created. Click on (...) side to the Automation you want to manage. You get to see two ...

How to cancel your Subscription with Trivia?

You can cancel whenever you want. But, your cancellation will come into effect only after the end of your ongoing term. To cancel the subscription with Trivia, follow these steps: 1. 07-day Free Trial: After your trial, you will be automatically ...

How do I get my total score for the Trivia games I played?

You can view the statistics of how many games you have played and won by logging into your Trivia Dashboard. Here is how you can do it: Open the Trivia App. Click on View Dashboard Click on View Full leaderboard You will get navigated to the Trivia ...