How can I get a copy of my Invoice?
All your Invoices are accessible from the dashboard
billing page
.

Only billing admins and account owners can view and download invoices.
---
Below are the few simple steps needed to grab a copy of your invoice:

Sign in to your Dashboard using your Slack account.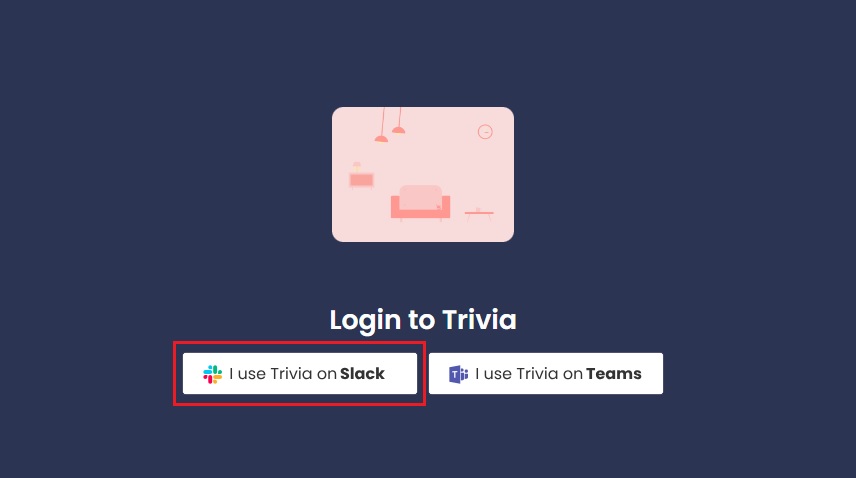 ---
Navigate to your Billing page

Click on Manage plan.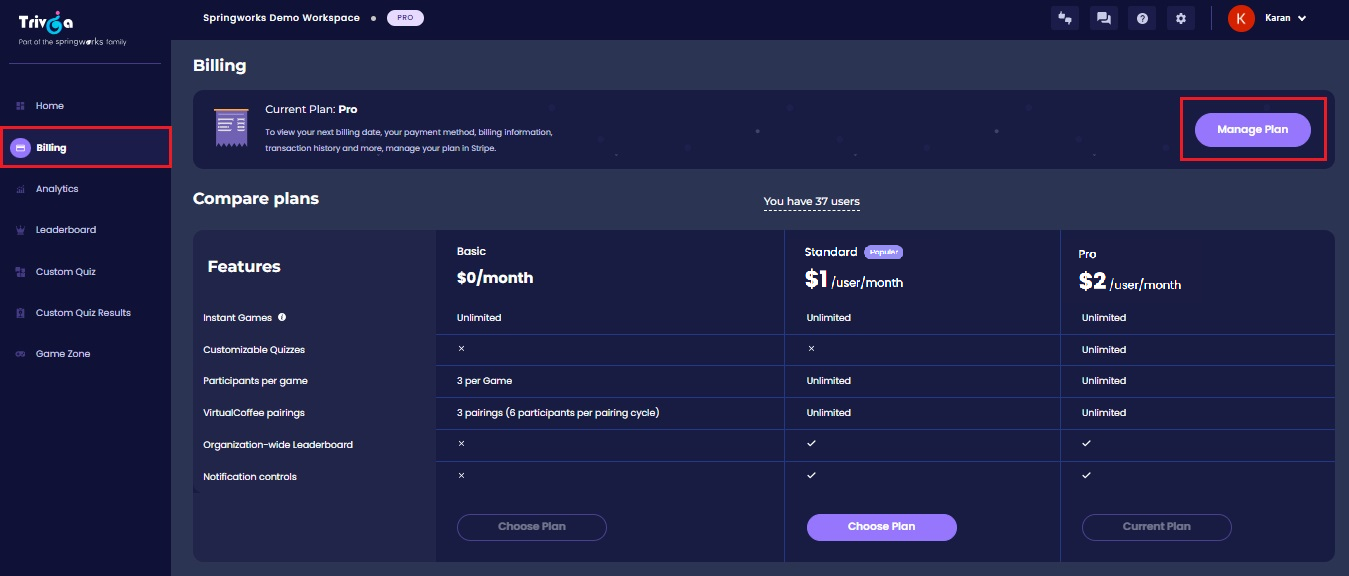 ---
At the bottom of your payments page, you'll find the Invoice History section.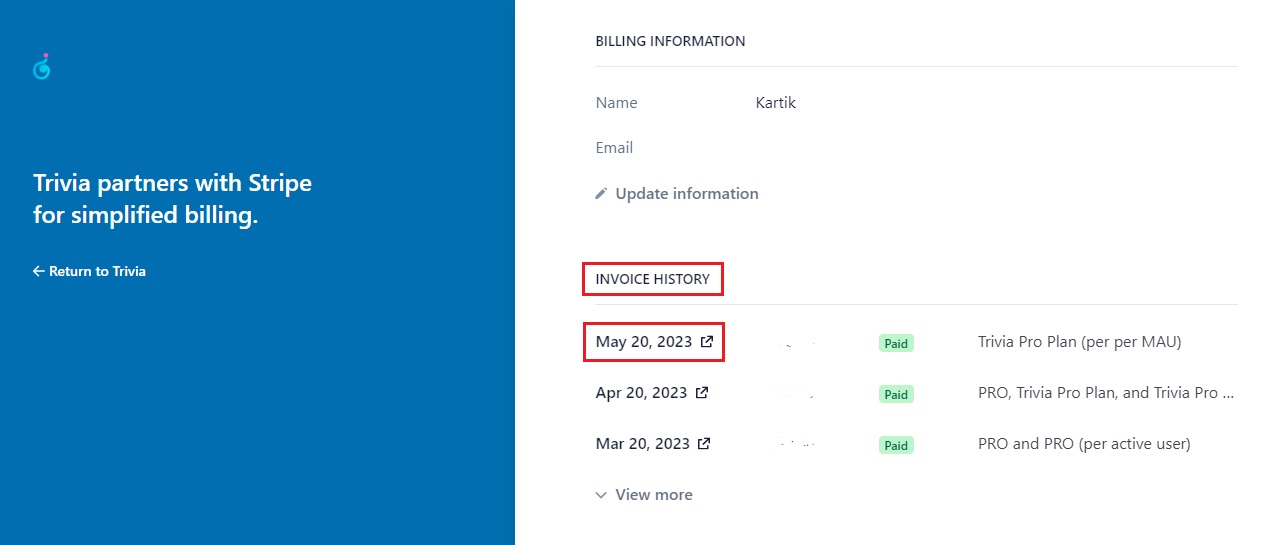 ---
Click on the required month's invoice and download it from the Invoice page.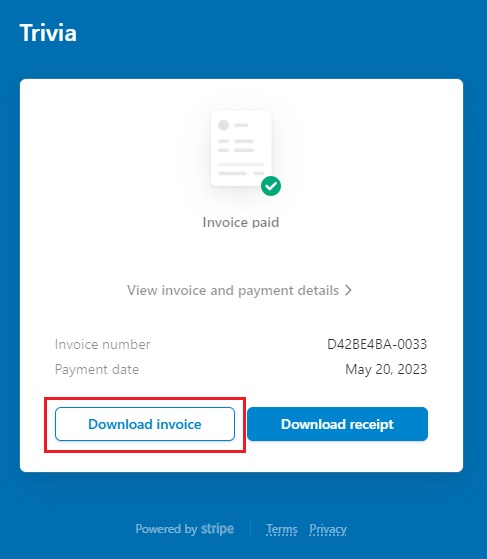 You are all set! You got the invoice you're searching for. 🎉

---
Related Articles

How to Manage Trivia Automations on Slack?

NOTE: You need Admin access to perform this action. Here's a quick video Tutorial : Here are the steps to manage your Trivia Automation: Open the Trivia app on Slack Click on Games below the Home Tab Click on Automate Games Choose the automation you ...

Does Trivia work in a Slack connect channel?

Trivia does not work in the Slack connect channels. Also, you can not find the Slack connect channel in the dropdown menu of Trivia while you try launching the Trivia game from the Slack connect channel. FAQ on Trivia - Slack connect channel: Can ...

How do I add the Trivia App on Slack?

Video Tutorial: Here are the steps to add Trivia to Slack: Open the Apps section on the left panel of your Slack and search for Trivia. Click on Add You will be redirected to the Slack App Directory, Click on Add to Slack. You will see the ...

How to Create a Trivia Automation?

NOTE: You need Admin access to perform this action. Here are the steps that help you create Automation with ease: Open the Trivia App Click on Play a game Now, Click on Automate Games You get to see all the current Automation To create an Automation, ...

How do I open the Trivia App on Slack?

Video Walkthrough: To open the Trivia App on Slack: Search for '@Trivia' by hitting the following keyboard combination - Control + k (Windows) | Command + k (Mac) Select the result which says 'Trivia APP' Or open the Apps Directory and search ...