How can I purchase a Trivia subscription?
Purchasing a Trivia subscription is as easy as buying your favorite apparel online 🤩

Here are the steps to purchase a Trivia subscription:

Navigate to the Dashboard and Sign in with Slack.


Choose your Slack workspace and Continue.


Open the Billing page and choose your plan.


You can compare all the pricing and features from the billing page. Also, here is our pricing page with more information.

The usage indicator shows your Active users and suggests you the tier of Active users to choose the plan.


Click on Choose plan.


Fill in your Payment Details and Click on Subscribe.


That is it. You're all set with purchasing the Trivia subscription 🎉


You can not purchase the Basic plan. It is a Free-forever plan.

---
Here's a quick tutorial:

---
---
Here's the pictorial representation: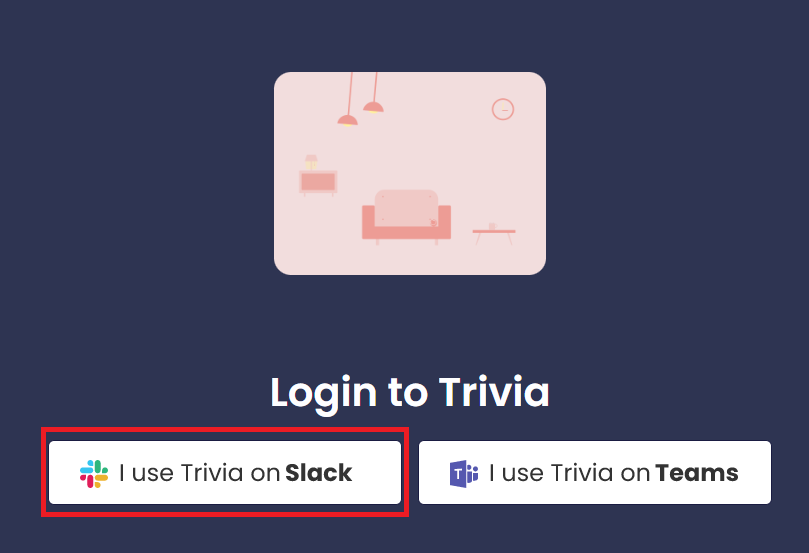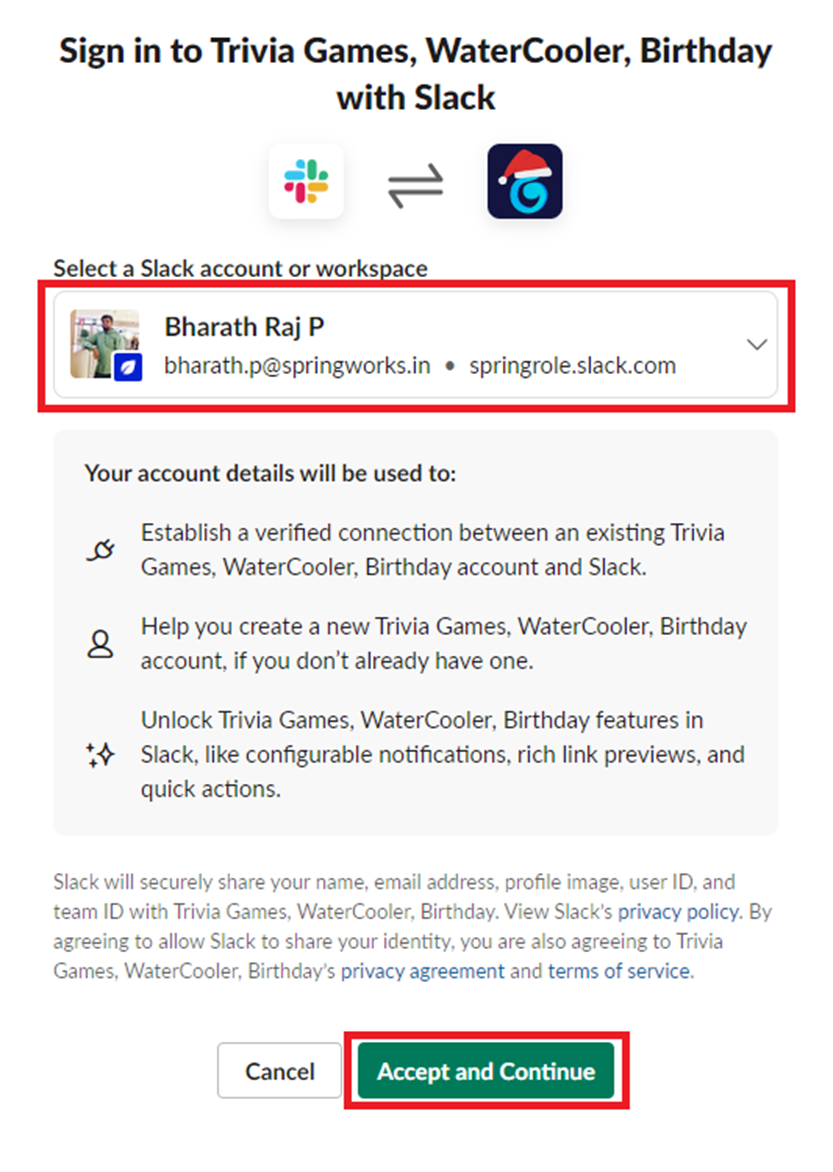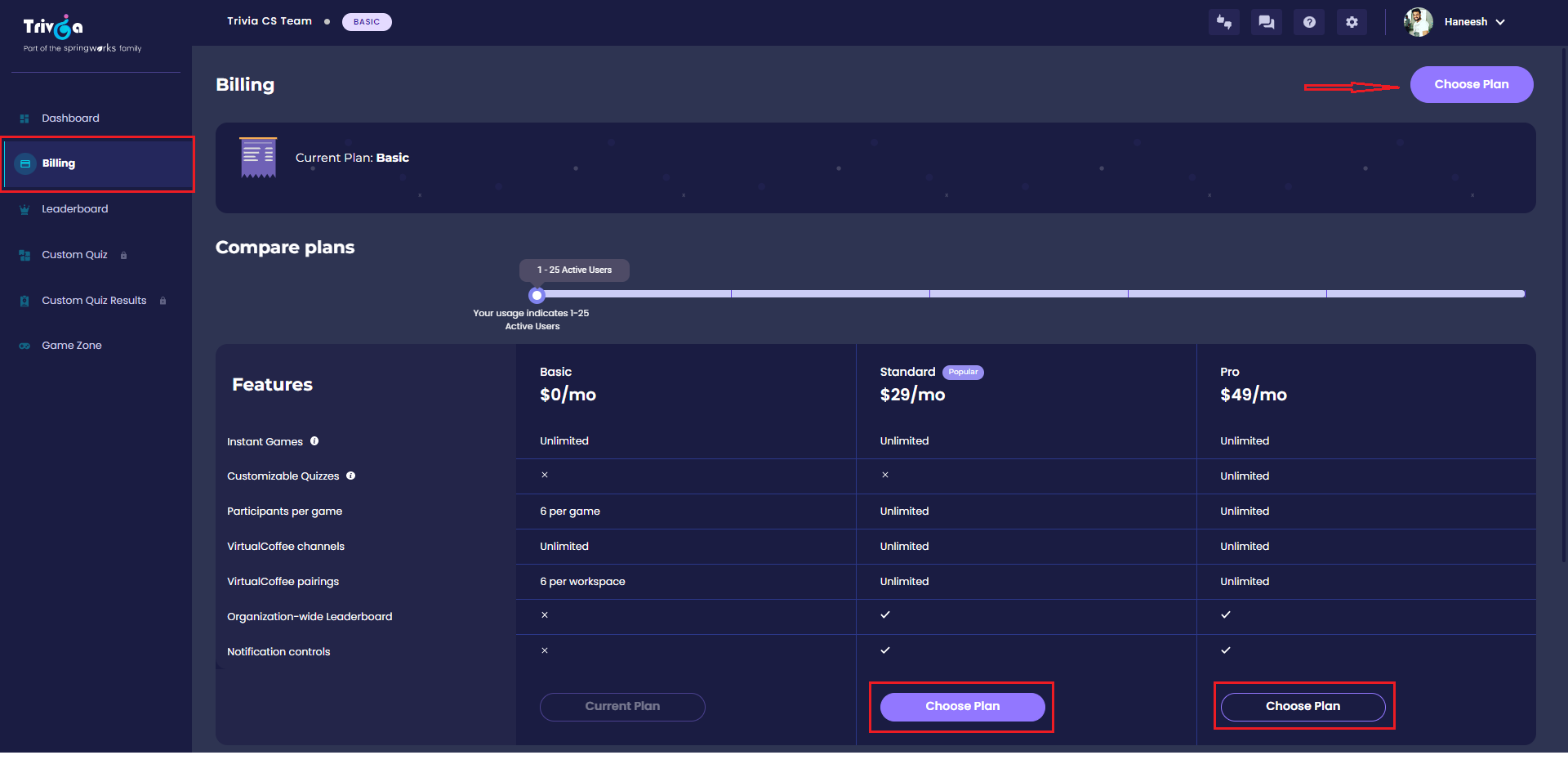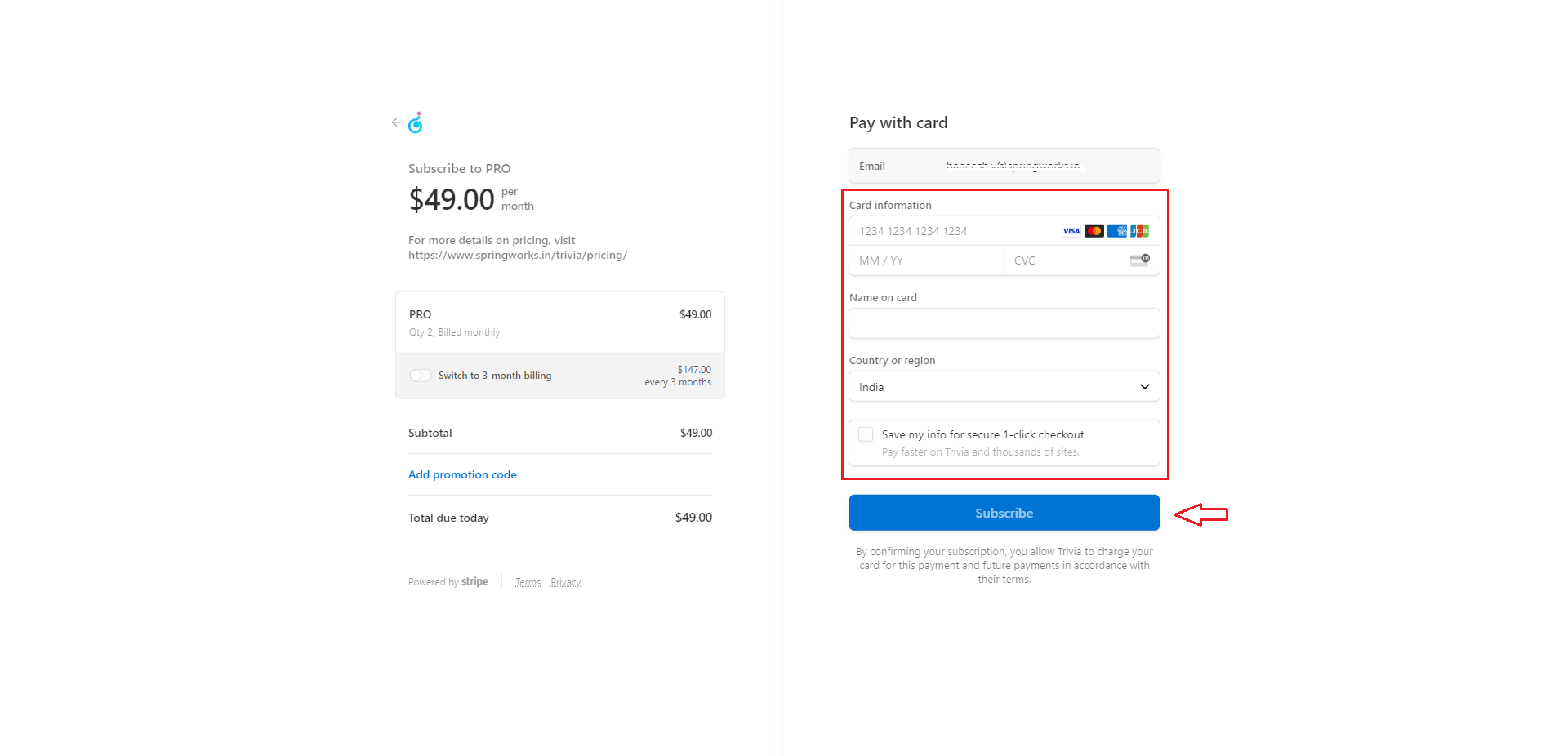 ---
Related Articles

How to purchase a Trivia Subscription?

Here is an article that helps you understand how you can purchase the Trivia subscription. Steps to Subscribe Navigate to your Trivia Billing page Click on the Buy Subscription You get navigated to the Pricing page of MS Teams Trivia You can now ...

Is it possible to upgrade or degrade my Trivia Subscription?

YES, It is possible to upgrade or degrade your Trivia Subscription from your end. Here are the simple steps to do it: Navigate to the Dashboard and Sign in with Slack. Choose your Slack workspace and Continue. Open the Billing page and click on ...

Why does Trivia need so many permissions?

Yes, Trivia needs a lot of permissions, technically. But we are not really asking for too much. To ensure a smooth user experience and Great customer service, we usually ask for the Admin name and email address. Jump down to the section below to read ...

What all data do I share with the Trivia App?

We understand a lot of sensitive data lives in Slack and we're right here with you. Please review our Terms & Conditions, Privacy Policy, Cookie Policy, and the breakdown of data collected (mentioned below). Note: We complete security reviews or ...

How do I add the Trivia App on Slack?

Video Tutorial: Here are the steps to add Trivia to Slack: Open the Apps section on the left panel of your Slack and search for Trivia. Click on Add You will be redirected to the Slack App Directory, Click on Add to Slack. You will see the ...