How do I get my total score for the Trivia games I played?
You can view the statistics of how many games you have played and won by logging into your Trivia Dashboard.

Here is how you can do it:
You can now view the Leaderboard with the following:




Select the preferred channels and preferred timeline from the dropdown.


Search for your name in the search bar on the right side.

You get to see the Leaderboard results as preferred with your rank and scores.



---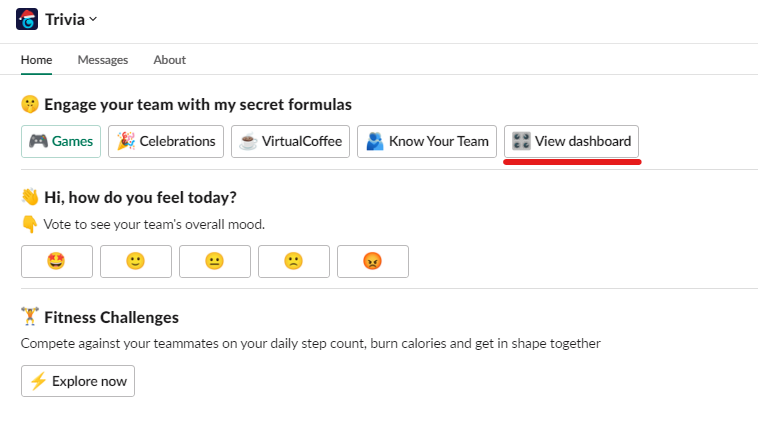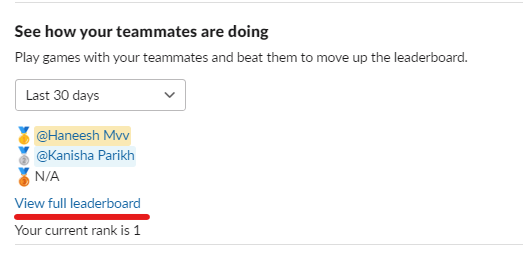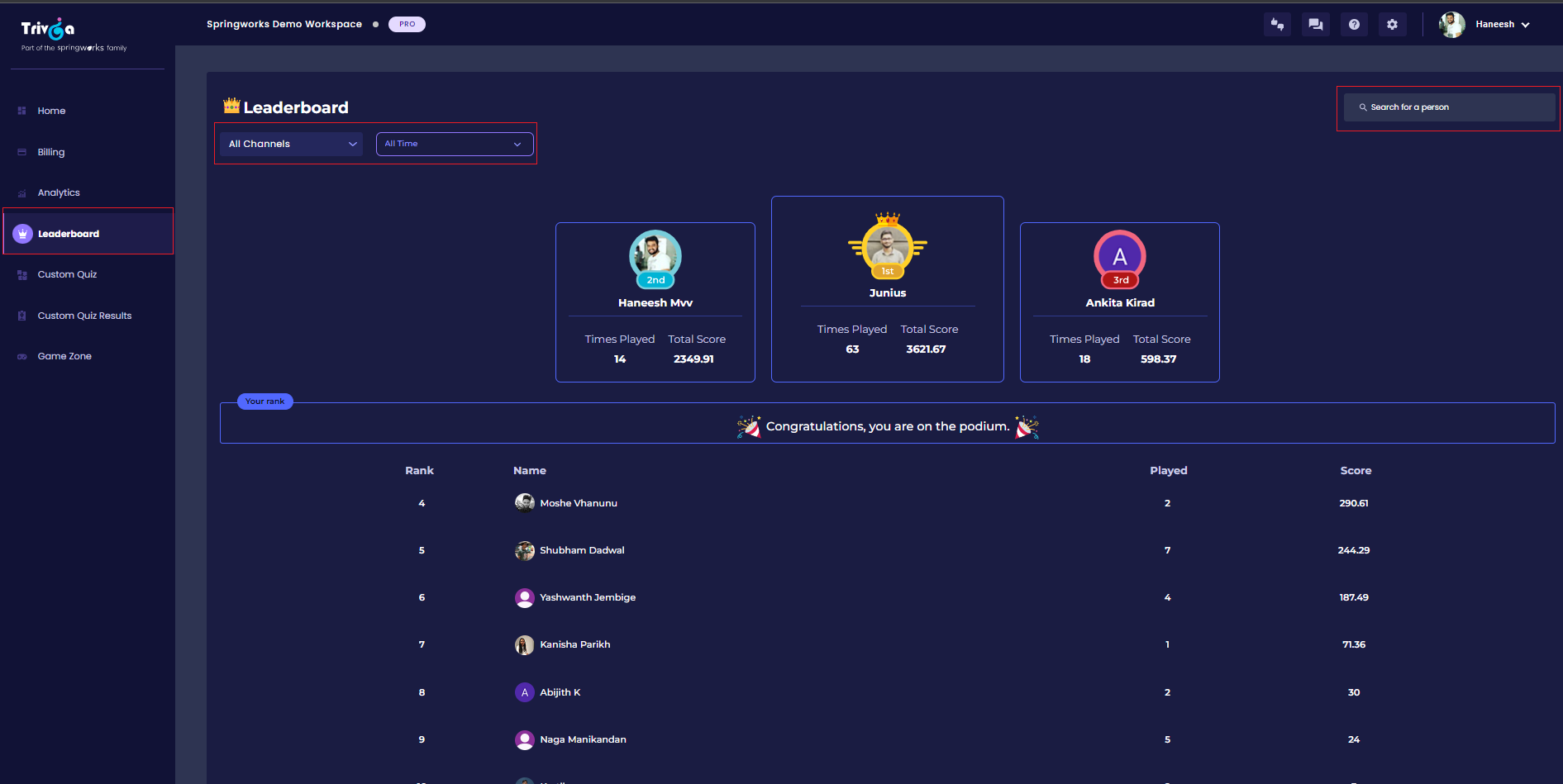 Related Articles

What all Games come with Trivia on Slack?

Here is the list of games that Trivia offers on Slack: Instant Quizzes (Un)Popular Opinions Gotcha! Pictionary Water Cooler GIF Charades True or False Custom Polls Custom Quizzes VirtualCoffee Emoji Rebus Hangman Click here to get to know more about ...

How to Manage Trivia Automations on Slack?

Here are the steps to manage your Trivia Automations: Open the Trivia app Click on Games below the Home Tab Click on Automate Games Click on the three dots (...) beside the channel where you want to manage automation. You get to see two options to ...

How do I add the Trivia App on Slack?

Video Tutorial: Quick Steps to understand: Open the Apps section on the left panel of your slack and search for Trivia. Click on Add Trivia. From the Slack App Directory, Click on Add to Slack. Allow the permissions and Redirect to the Slack. (Can ...

Does Trivia work in a Slack connect channel?

Trivia does not work in the Slack connect channels. Also, you can not find the Slack connect channel in the dropdown menu of Trivia while you try launching the Trivia game from the Slack connect channel. FAQ on Trivia - Slack connect channel: Can ...

How to Create a Trivia Automation?

With Trivia Automation, you and your team can automate fun without any delays ? Here are the steps that help you create Automation with ease: Open the Trivia App. Click on Play a game. Now, Click on Automate Games. You get to see all the current ...