How do I get my total score for the Trivia games I played?
You can view the statistics of how many games you have played and won by logging into your Trivia Dashboard.

Here is how you can do it:
Open the

Trivia App.


Now, Click on

'View Dashboard'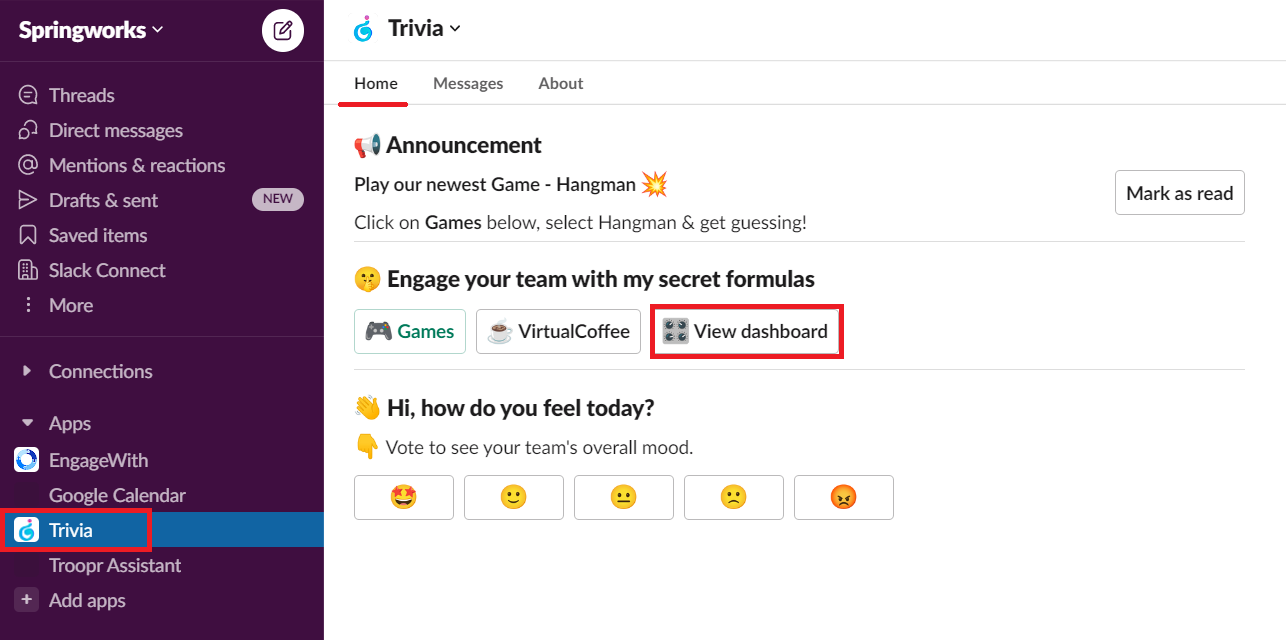 Click on 'View Full leaderboard'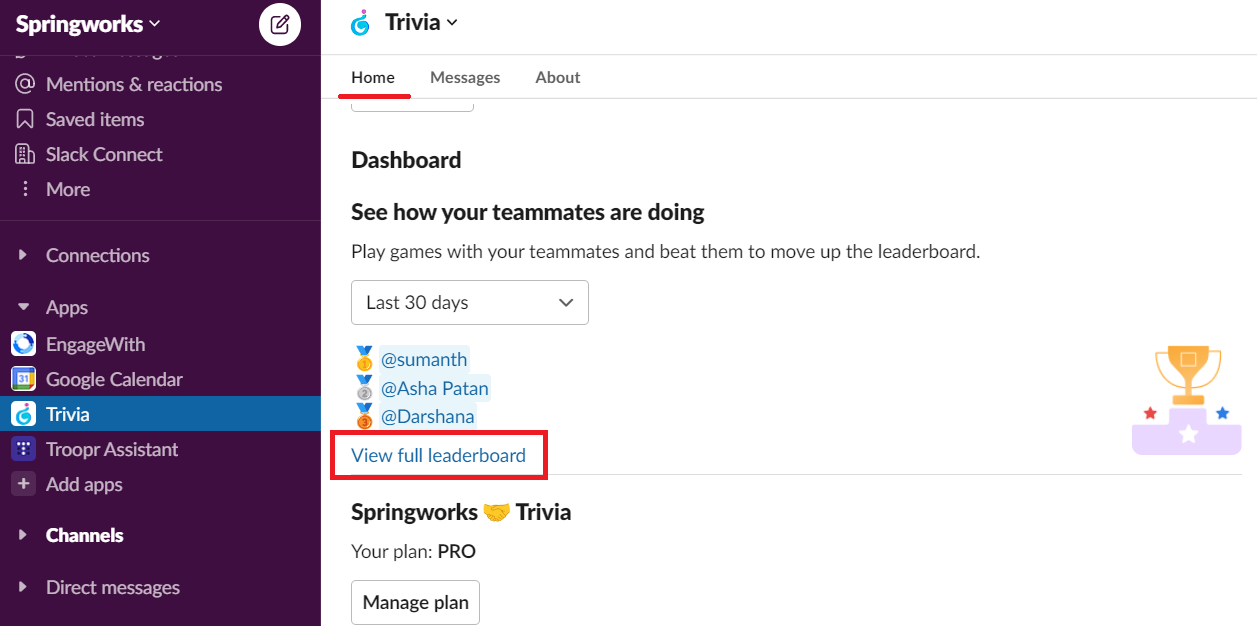 You will be asked to log in to the Trivia dashboard,

Select 'I use Trivia on Slack'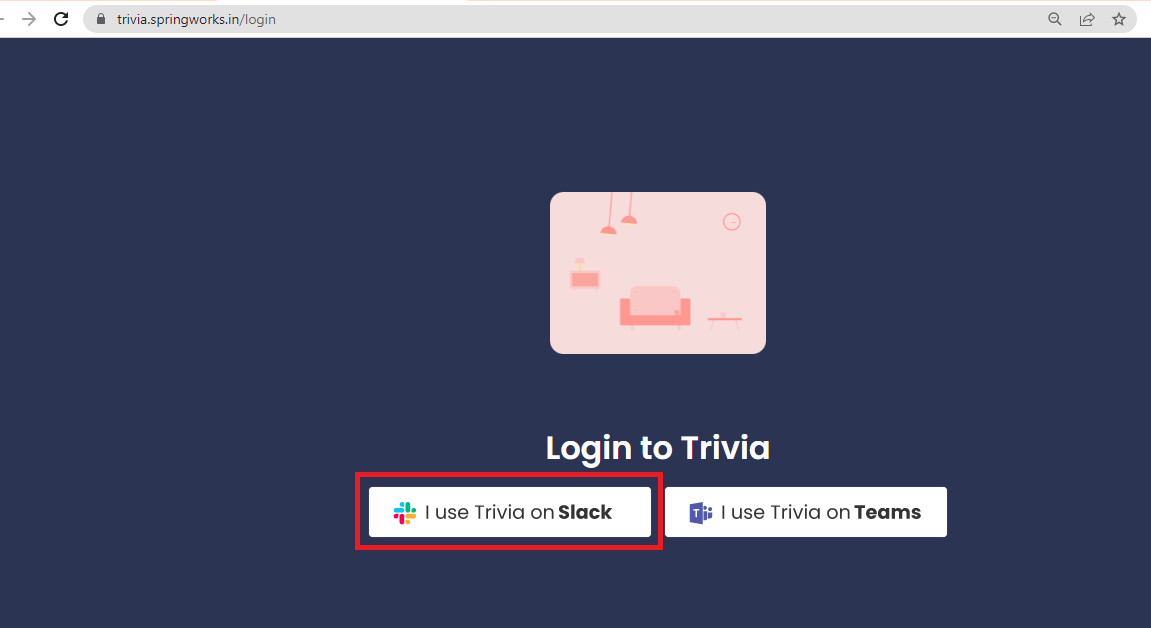 Select the Slack account or Workspace and click on 'Accept and Continue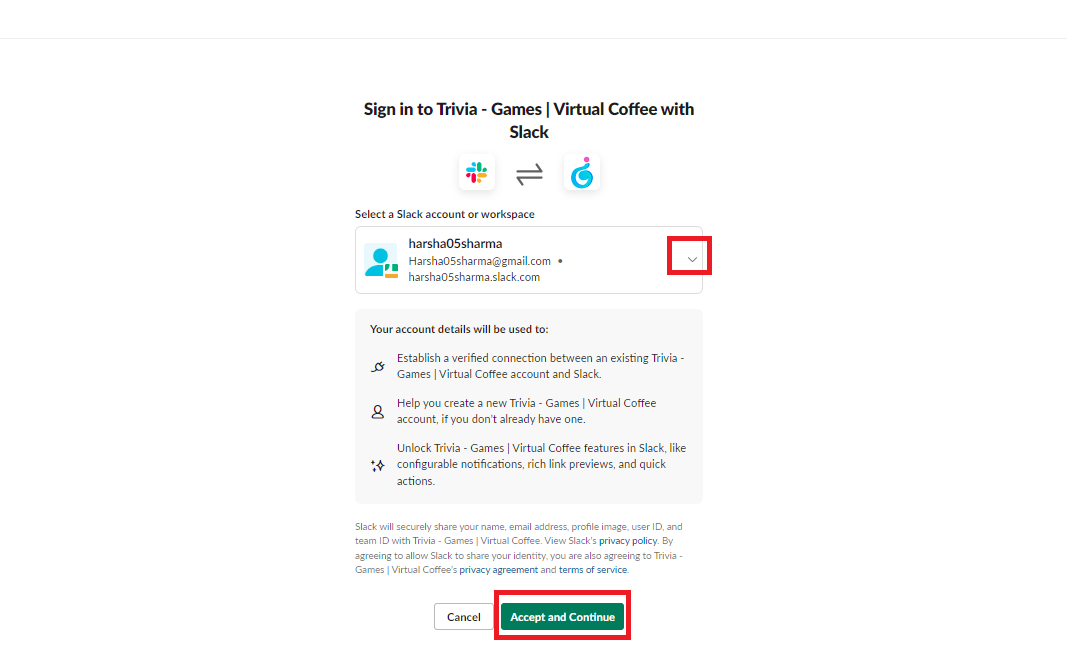 Select the preferred channels and preferred timeline.

Search for your name in the search bar on the right side.
You can check individual channel results as well as the entire organization's Trivia channels results.

You can set the timeline to show results as Seven Days, Thirty Days, All Time, and Custom Timeline.

You get to see the Leaderboard results as preferred with your rank and scores.




---
Related Articles

How to Manage a Trivia Automation on Slack?

Here are the steps to manage your Trivia Automation: Open the Trivia app. Click on 'Play a game Now, Click on Automate Games. It shows all the schedules that got created. Click on (...) side to the Automation you want to manage. You get to see two ...

What all Games come with Trivia? How do I play them?

There are plenty of games available in Trivia. Also, there will be more upcoming as well. Here is the list of games available in Trivia and the way you can launch them: Instant Quizzes: Trivia quizzes or instant quizzes have 30+ topics & 35,000+ ...

Does Trivia work in a Slack connect channel?

Trivia does not work in the Slack connect channels. Also, you can not find the Slack connect channel in the dropdown menu of Trivia while you try launching the Trivia game from the Slack connect channel. FAQ on Trivia - Slack connect channel: Can ...

What all do I get in Trivia's Basic Plan?

Trivia's Basic Plan offers workspaces to play Trivia's suite of games for free. This plan is entirely free and can be subscribed to by organizations and teams of any size. It offers a wide range of games and puzzles but has certain restrictions. In ...

How to Create a Trivia Automation?

With Trivia Automation, you and your team can automate fun without any delays ? Here are the steps that help you create Automation with ease: Open the Trivia App. Click on Play a game. Now, Click on Automate Games. You get to see all the current ...