You can also set up EngageWith to reward your team on birthdays and work anniversaries. If you choose to set this up, the EngageWith App will send out messages to all your workspace members asking them to mention their birthdays and work anniversary dates.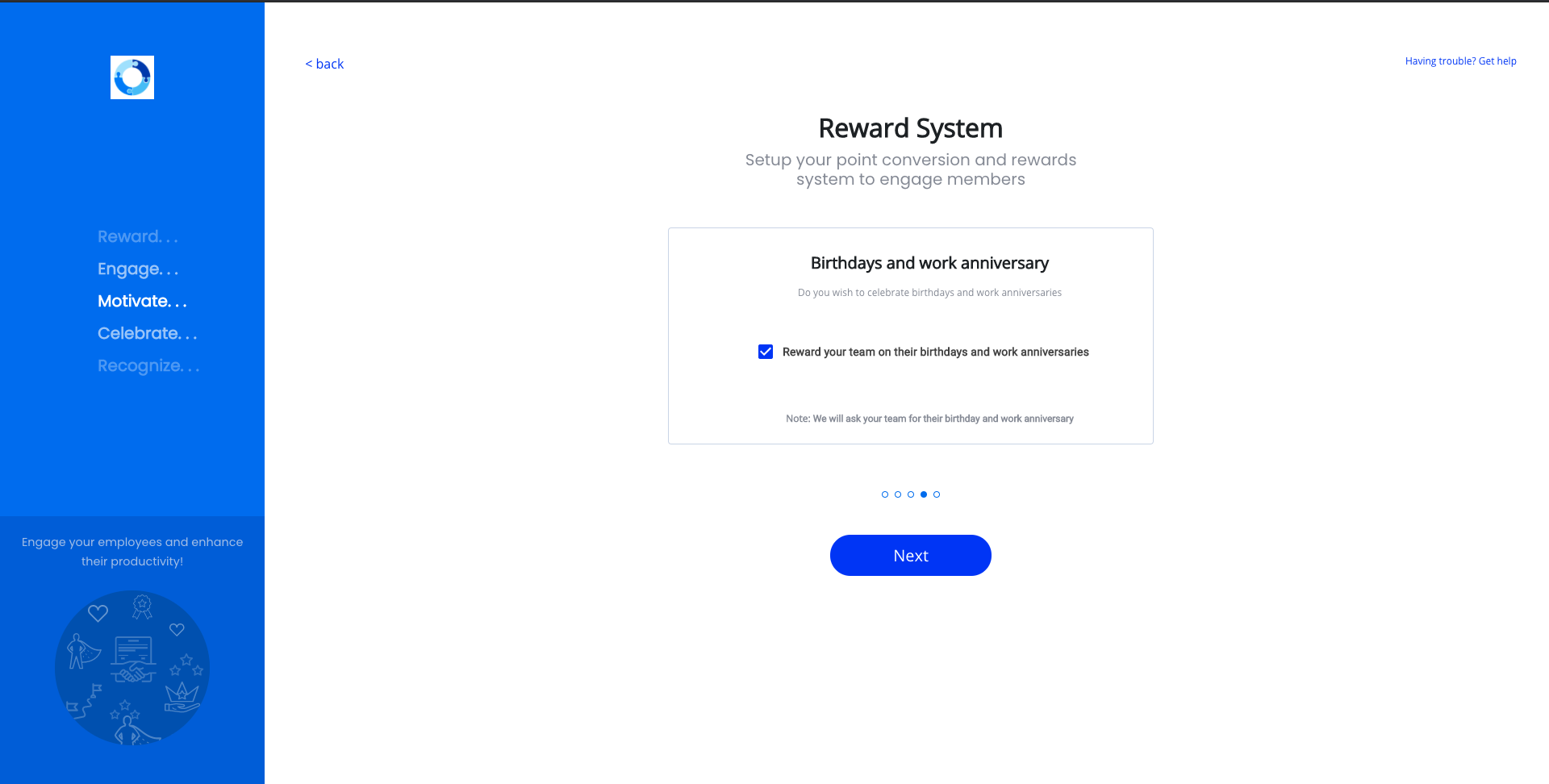 You can now appoint a unique name to the currency that flows within EngageWith. You can call it 'Points', 'Hearts' or anything you like. No restrictions!
The unique name will appear in the EngageWith Dashboard and in messages sent by the App.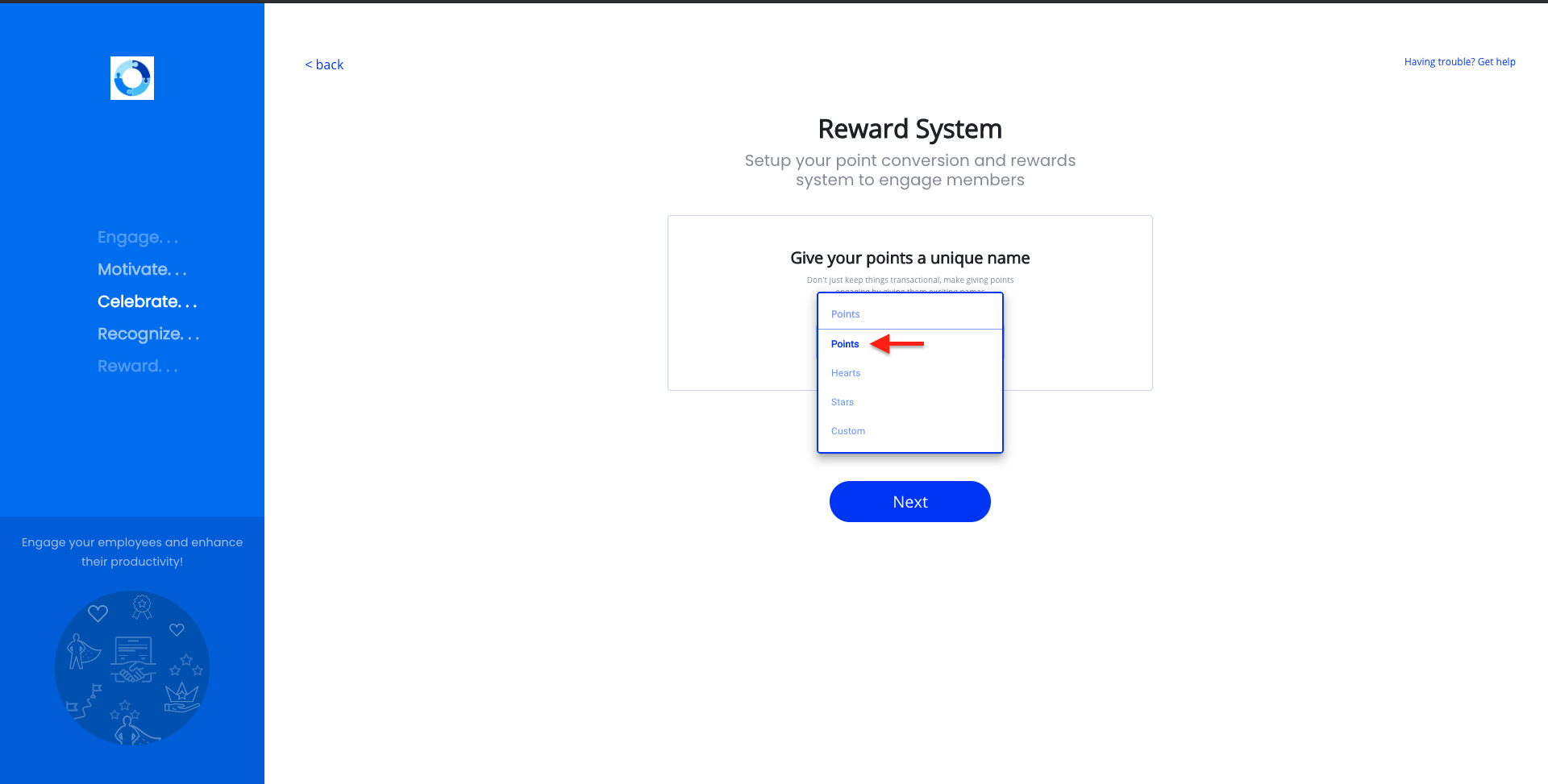 There we go, we're on our final step now.
Click on Get Started and introduce EngageWith to your team!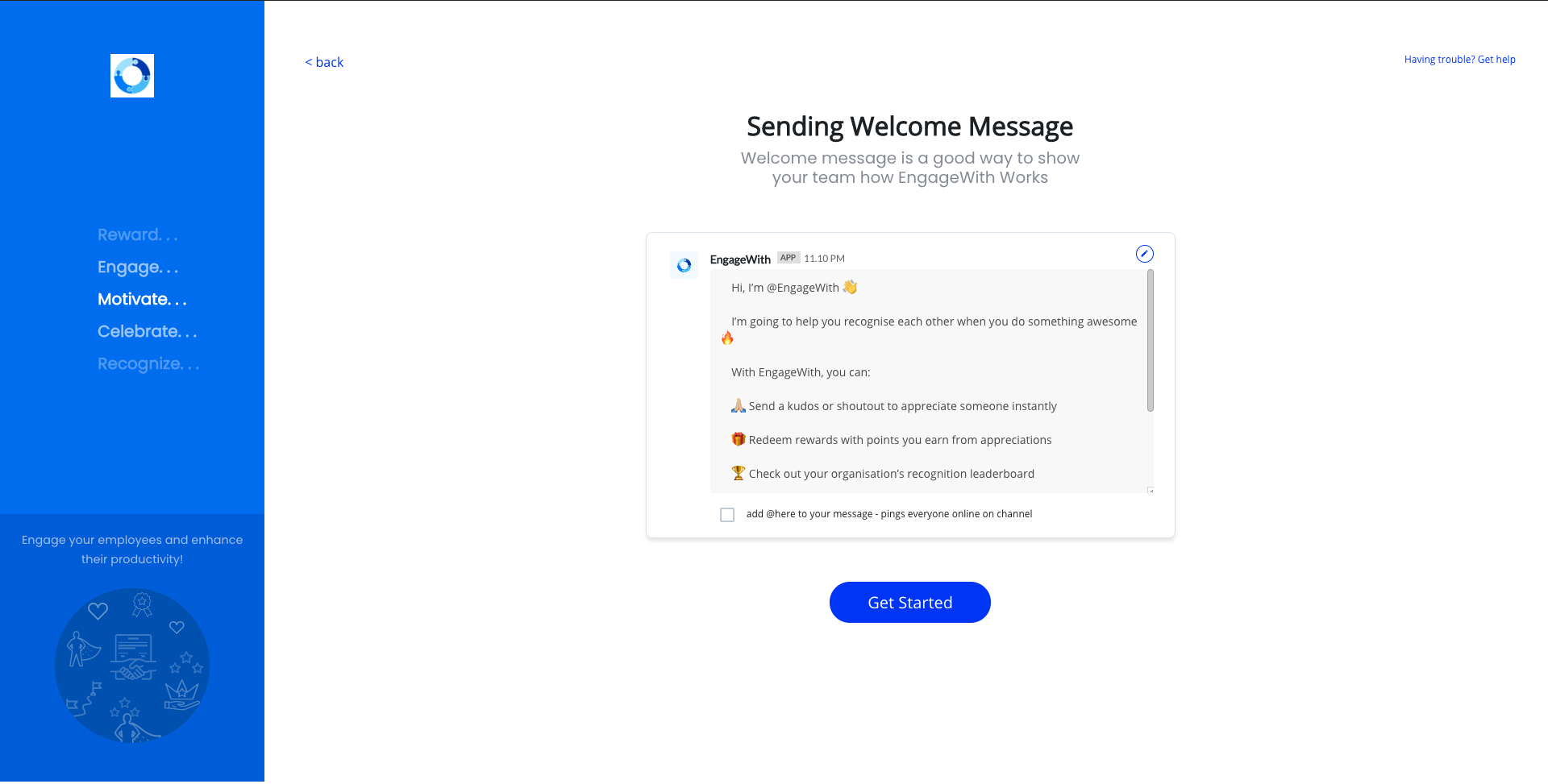 ---