Here are the steps to manage your Trivia Automations:
Open the Trivia app
Click on Games below the Home Tab
Click on Automate Games

Click on the three dots (...) beside the channel where you want to manage automation.

You get to see two options to Edit or Delete the Automation

Choose the one you want to Manage
You are all set. 🎉 You have Managed your Trivia Automation.
---
Here is the pictorial representation: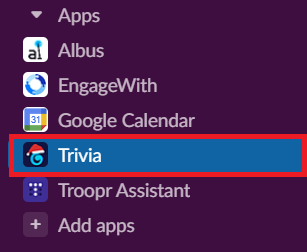 ---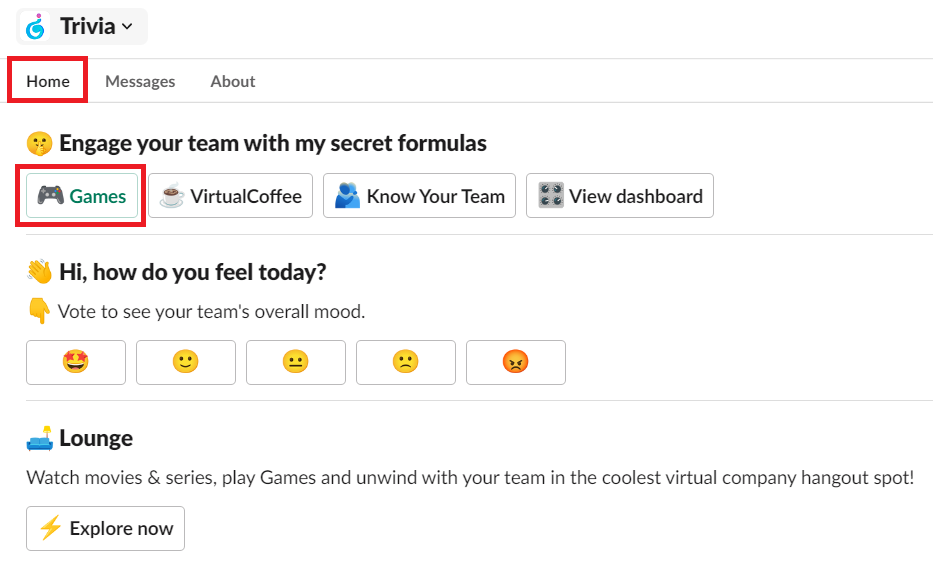 ---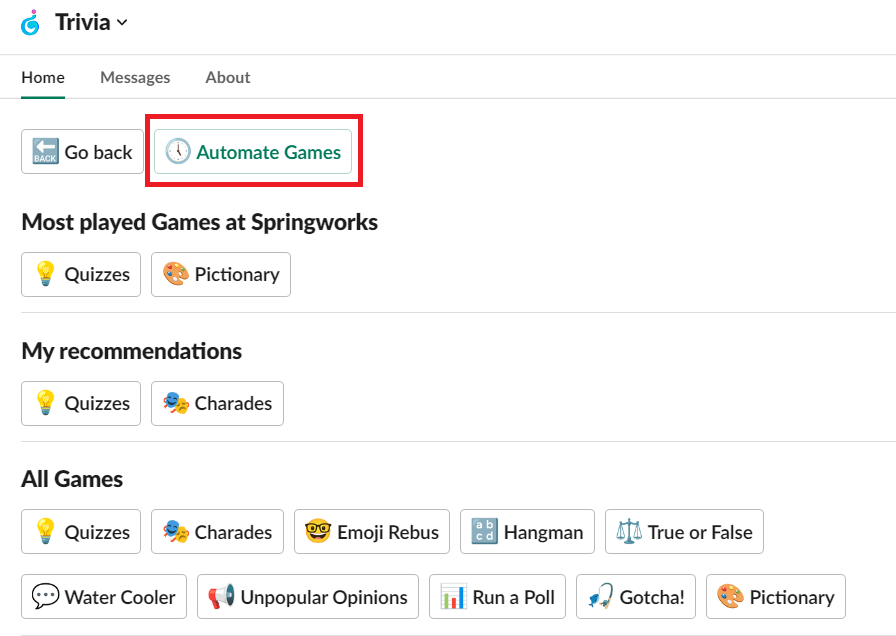 ---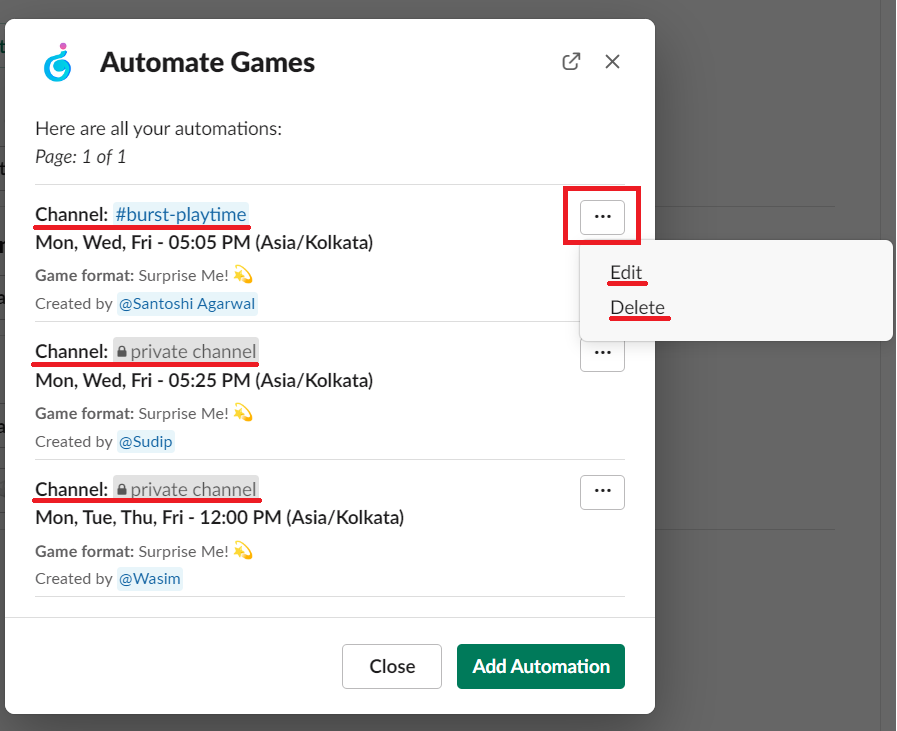 ---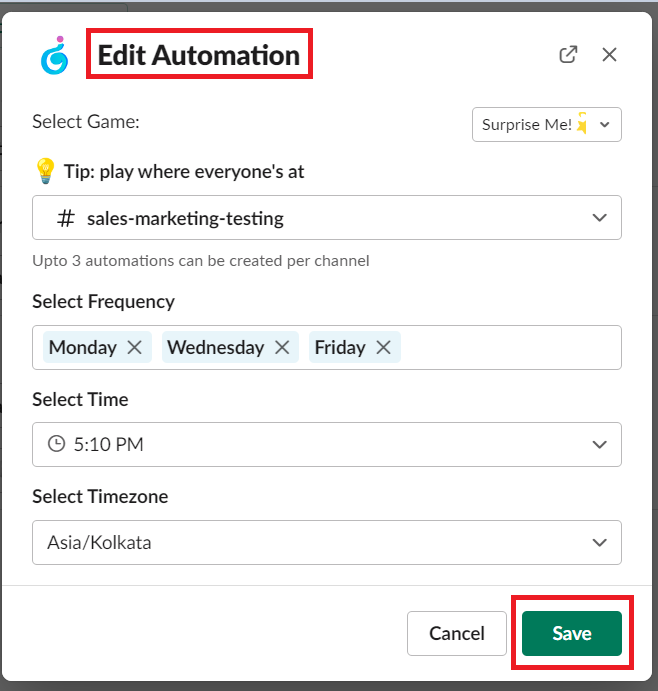 ---

Note: You can only automate 3-games per channel.
---